Orlando Photography
They say a picture is worth a thousand words. On one of the most special days of your life a picture could be worth far more. When you plan a special event, you want to be able to remember it for the rest of your life. A picture can help you do just that. By hiring a professional photographer, you won't have to worry about taking pictures so you can relax and have a good time. All of our photography packages include detailed attention on every single photograph delivered. That means we fine-tune your photos with precision using everything from cropping tools to skin-retouching.
Delegate your photography needs to a professional.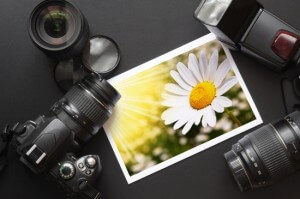 We have professional equipment and a critical eye for what looks best. We know the pictures taken of your special occasion will be your treasures for life. Your precious memories will be saved and stored in the form of a picture so that you can always look back and recapture those moments. Our in-house photographers are courteous and will provide you with professional service at an affordable cost. You only get one chance to experience your special occasion so you might as well invest in quality pictures that will last a lifetime. You can trust us with your photography needs.
      Click Here to See More of Our Pictures on Flickr
We will work with you on an individual basis and customize a package to fit your needs and budget. We are flexible and can arrange a package for practically any budget. Bundle our photography services with any of our other services, such as our DJ or videography service, and save money. Our pricing system makes photography affordable for almost any budget so contact us today to get started.
We Also Offer Photo Slideshows
(Visited 192 times, 1 visits today)