Orlando is known for its genre of breakbeat music, often called Orlando breaks or Florida breaks. With its own unique sound of bass and funky flavor, Florida breaks has created a name for itself in the electronic dance music (EDM) community around the world. Breaksjunky is a DJ from Manchester, UK who came here and headlined the UK Takeover, which was held at Peek Downtown located in downtown Orlando, Florida. The rest of  the DJs are from Florida.
Being friends with the DJs involved with setting up this music event, I was happy to collaborate with them and produce this video for them to showcase local and international talent. Feel free to contact us if you have any questions about our video production services. The song used in the video is "Get Em" and was produced by Breaksjunky & Alekay. It was released by Theoryon Records, a Florida-based record label.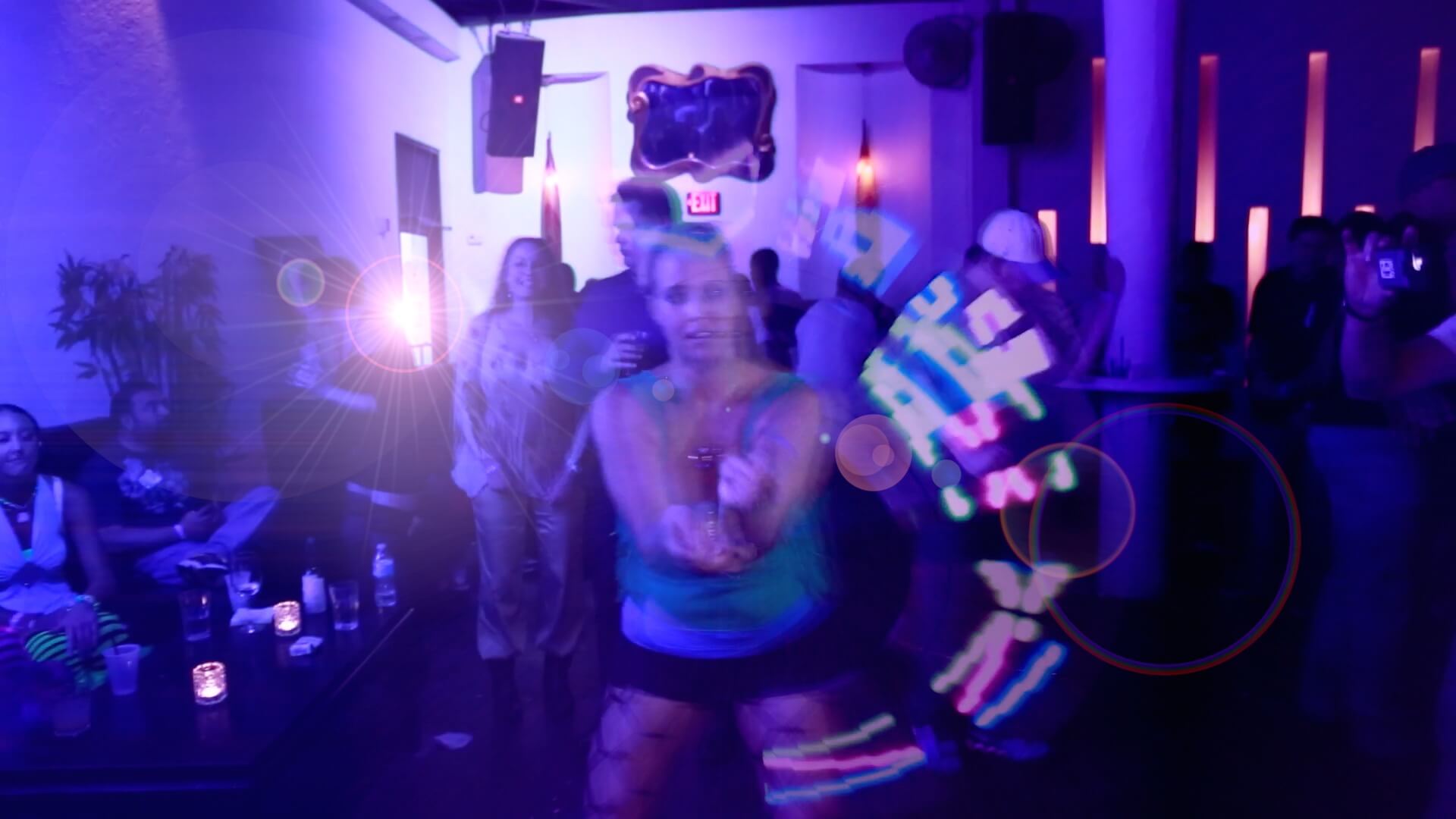 Breaksjunky
The Pooty Club Records – Ground Level Records – V.I.M Records – Theoryon Records| Manchester, UK
2014 was a great year for Breaksjunky, after being nominated in 2013 at Breakspoll International Breakbeat Awards for 'Best Breakthrough DJ' and narrowly missing out, he came back in 2014 even stronger to not only take the Award, putting his name on everyone's lips, but also adding 'Best Radio Show' to the collection.
When Manchester's Breaksjunky first stepped up to the decks in 2002 he had a simple ambition, to infect the masses with Big, Fat, Dirty BASS!!
Since those early days he has only gone from strength to strength with a string of performances for some of the biggest names in Club Land, playing along side the like of: Grandmaster Flash, Dj Qbert, Plump DJs, Stanton Warriors, The Freestylers, Dj Fixx, Keith Mackenzie, Martin Flex, Wes Smith, Mike Nice, Dub Pistols, Meat Katie, Cut La Roc, Elite Force, Far Too Loud, Gaudi, Jackal & Hyde, Spacemen Live, KL2, Supernaut & Justin Robertson to name a few.
As well as his own Radio Show, Awards and DJ sets, Breaksjunky is also a chart success with "All That Junk" co produced with Zen Cartel & "What What What" co Produced with Leuce Rhythms both doing very well in the Beatport & Juno Breaks charts and has lots of new projects and co labs underway coming our on Theoryon Records & The Pooty Club Recordings!
Most recently Breaksjunky has started to infect USA, Europe & Asia performing at the 2015 Winter Music Conference in Miami and Port Saint Lucie, Copenhagen in Denmark, Bangkok & Phuket in Thailand and has his second USA Tour in the planning stages as well as a European tour in the pipeline, he's all about spreading the gospel of Breaks.
http://breaksjunky.co.uk/
http://facebook.com/breaksjunky1
Beat Mavericks
FSOB – Vinyl Chemistry Records – Ravesta Records – Social Menace | Orlando, FL
Formed in 2004, the Beat Mavericks (Buddah-Kai & Dr. Dabble) produce mainly Breaks and Electro. "Breaks have always had a grip on me. I can't get away from the beats and the bass." states Buddah-Kai. On the other hand, Dr. Dabble (as his name implies) has too many different beats, melodies, and basslines to stay in one genre. He is always dabbling in all different styles of music while polishing his turntablist skills. With releases on Vinyl Chemistry Records & Ravesta Records and massive support by DJs, Producers, & MCs around the globe they continue solidifying their place in the underground dance music community.
Beat Mavericks (Buddah-Kai & Dr. Dabble)
https://www.facebook.com/beatmavericks/?fref=ts
http://www.twitter.com/beatmavericks
http://www.vinylchemistry.com/

Andrez
Fundamental Breakz Collective – Funky Flavor | Daytona Beach, FL
Born and raised in the concrete jungle of NYC, Andres Martinez (Andrez) has long had a passion for music. After relocating to Columbia, South America at the age of 15, he found his love and passion for DJing. While banging out the intense sounds of Latin inspired: salsa, merengue, and reggaeton, he was introduced to the drumfire sounds of house. At the age of 20 he joined the United States Army and was stationed near Nashville, where they had a booming dance music scene! It was there where Andrez was introduced to the bass-ridden, funk-driven, breakbeats. Since then, Andrez has been playing everywhere from Daytona Beach to Miami, where he attended Scratch Academy. Andrez is a great friend, family man, and an incredible DJ with a true love for the music and dance scene.
Divine
Divine Productions | Orlando, Daytona Beach, FL
21paths
FUNKY Flavor | Orlando, FL
21paths has been Djing since 1996, though he was known by the name of DJ Alias until recently. When he began djing he was heavily influenced by dj's and artists such as Sasha, John Digweed, Quivver, Hybrid, Jackal & Hyde and Dynamix II leading to his unique tastes in music and style of mixing. Break Beat is his heart and soul but on occasion you can hear him throwing down some of darkest of house and trance. One thing is guaranteed, any time he throws down its going to make you move.
21paths is Also co owner of FUNKY Flavor. FUNKY Flavor is dedicated to spreading the love of breakbeat music. Check out FUNKY Flavor for latest in break beat mixes by some well known djs and some up and comers. One thing is certain, you will always find the best of breakbeat at FUNKY Flavor.
https://www.facebook.com/21paths?fref=ts

Please share this post so others can discover some of the underground's best DJs
(Visited 305 times, 1 visits today)