Everyone wants a fun wedding reception, right? Well maybe not everyone, but most people do. After all, it's a once-in-a-lifetime celebration. But how do you have a fun reception? Besides hiring a good wedding DJ, of course, my #1 tip for a fun wedding reception is having alcohol. If you're like most people you might be wondering why anyone would have a wedding reception without alcohol. Well, they do. For whatever reason, whether it's because they don't drink, they're religious, or it's just not in the budget, sometimes people choose not to have alcohol at their wedding reception. And that's fine. But from personal experience, dry weddings are not typically the most fun.
Downsides to Having a Dry Wedding
Some people might not come
Less people will dance
Guests may not stay as long
People may be more stiff
Guests may have less fun
I don't want to sound politically incorrect here. And I certainly don't want to put anyone down for having a dry wedding. It's their wedding. If they don't want alcohol it makes no difference to me. At the end of the day, my job is to serve the needs of the clients that book me. Usually that includes getting their reception to jump off as a fun dance party. But not always. But if you do want your reception to be a party, with people dancing, alcohol definitely helps. Notice how they almost always sell alcohol in dance clubs? Coincidence? I think not. Alcohol makes people loosen up and let go. It's fun for them and it breaks the ice and makes other people feel more comfortable dancing too.
Even if you don't drink, your guests probably do. If they do, and you want them to dance and have fun, you should probably provide some type of alcohol. I've noticed a direct correlation to the alcohol provided and the outcome of the party.
Here are a few scenarios, starting with the least effective and going to the most effective way to get people dancing and having fun with alcohol:
Dry wedding
Beer and wine only
Cash bar (guests must pay for their own drinks)
Open bar
Liquor Turns a Reception Into a Party!
Like it or not, liquor changes a wedding reception. For better or worse, liquor has a dramatic impact on how the day unfolds.  With a wedding DJ and open bar, it would take a catastrophe to prevent a reception from popping off! Beer and wine is better than nothing, but it doesn't make everyone lively.
Personally, I'm not a big fan of liquor. I almost completely stopped drinking it once I hit my 30s. I'm a beer drinker, largely because it's more mellow. I don't get wild and crazy when drinking beer. I get nice buzz, but nothing like when I was younger and drank liquor with seemingly no limit. Shots take you from zero to hero in minutes! Though I don't typically drink liquor on a casual night out, if I were at a close friend's wedding, I would.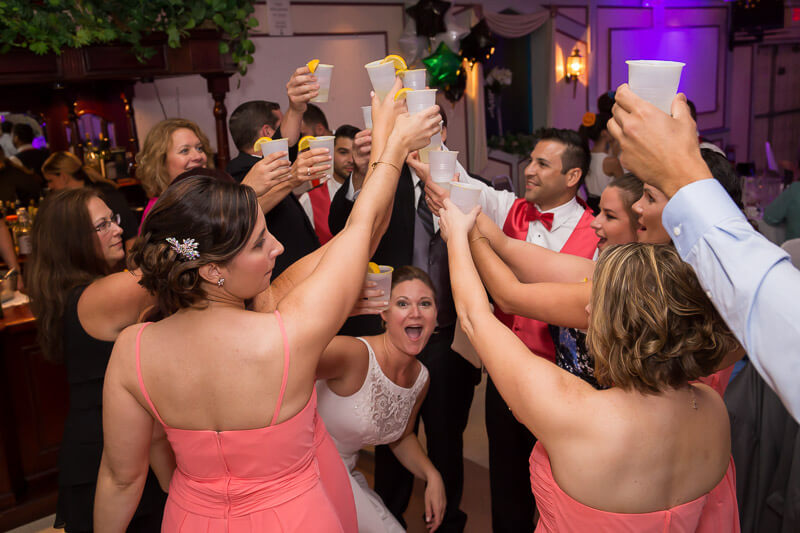 Downsides to Having an Open Bar
Costs a considerable amount of money
May cause people to get rowdy
An open bar can be quite costly. I get that. If it's out of your budget, see if your venue will allow you to bring your own alcohol in. I've heard people say they're not having an open bar because they don't want their guests to get too rowdy. I find a hard time believing that. Though  I've seen some rowdy weddings, I've never seen it get too out of hand. I've never seen a wedding ruined because of too much liquor. But I'm sure it can happen. For the most part people are on their best behavior because they know how important a wedding is to the bride and groom. If they don't  know, you probably shouldn't invite them anyway.
What about a cash bar?
Having a cash bar is a good compromise between having a dry wedding and an open bar. If you're on a really tight budget, it may be your only option to have liquor. Unfortunately, when guests have to pay for their own liquor they tend to drink less. Every time they want another drink, they have to think about all kinds of other stuff that distracts them from their wedding experience. For example, they might be thinking about:
How much the drinks cost?
How much money they have?
When they get paid next?
What bills do they have coming up?
You don't want your guests struggling to have fun at your wedding do you? Why not make it a great experience for them too? Besides, the more fun they have the more fun you'll have. Weddings are a big day for many people involved. Sometimes people travel far distances to attend others' wedding. Maybe they're on a tight budget because they have travel to your wedding. Maybe they had to take the weekend off in order to attend. It's a numbers game. The more guests you have attending your wedding, the odds are you'll have more people curbing their drinking due to financial restraints. Financial restraints are for a normal night. We're talking about a wedding here! What better way to show appreciation to everyone attending than to have an open bar? That way they get the unique experience of getting to order as many drink as they'd like without having to weigh out the cost to benefit ratio.
Should You Have Alcohol At Your Wedding?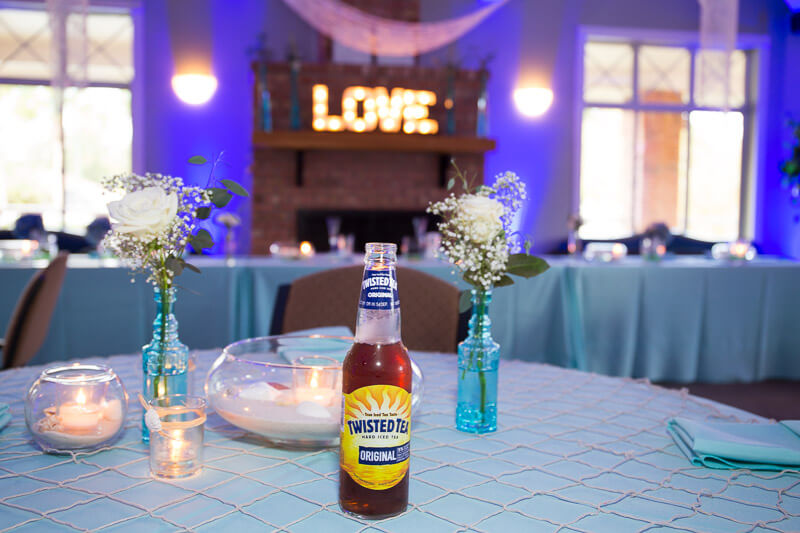 Only you can answer that question. There is no right or wrong answer. Every wedding is unique so there's no one-size fits all approach. If you aren't set on having a dance party for your wedding reception and don't want to have alcohol at your wedding, then go for it. But if you do, get an open bar and make your wedding a night to remember! Unless you get too drunk and make it a night you forget. But hey, that's what the photos and video is for.
(Visited 32 times, 1 visits today)