I had the unique experience of DJing a Christmas party at Habaneros located at 494 N Semoran Blvd, Winter Park, FL 32792. The party went great and people danced until the end.
They had an excellent Christmas hat contest but I didn't get any photos of the actual contest because I was the judge. Needless to say, nearly everyone who participated in the Christmas hat contest tried hard to show off their hats and convince me theirs was the best one. Obviously there was a very generous prize for whoever won.
As you can see, we filled the place up. The lady in green is the boss. She is cool, and funny.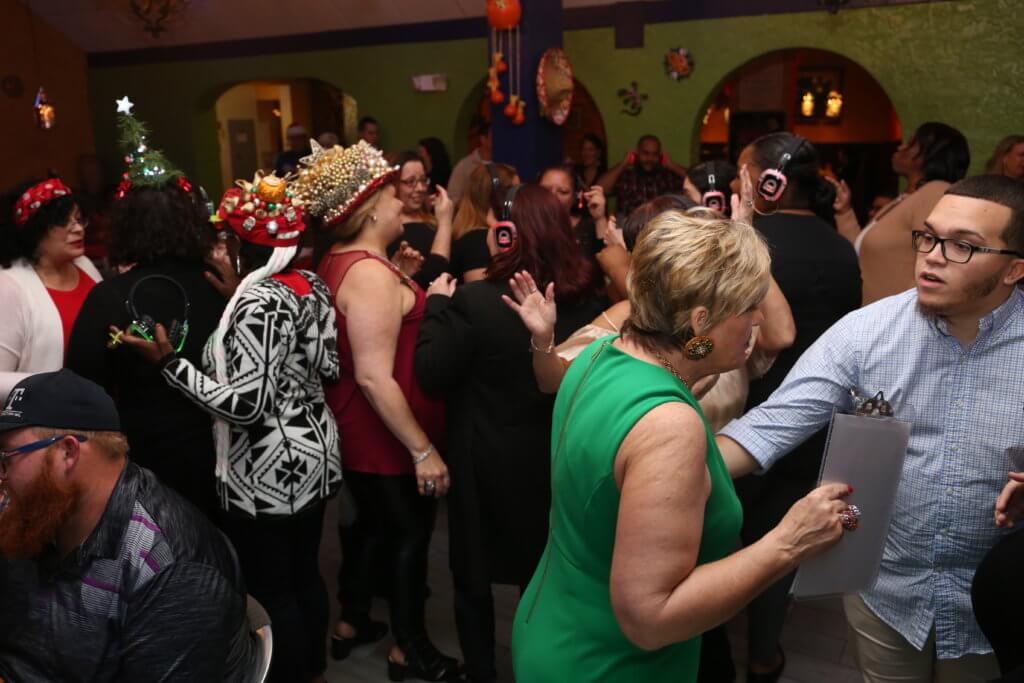 I included a free Christmas light projector for their Christmas party. What a cool DJ huh?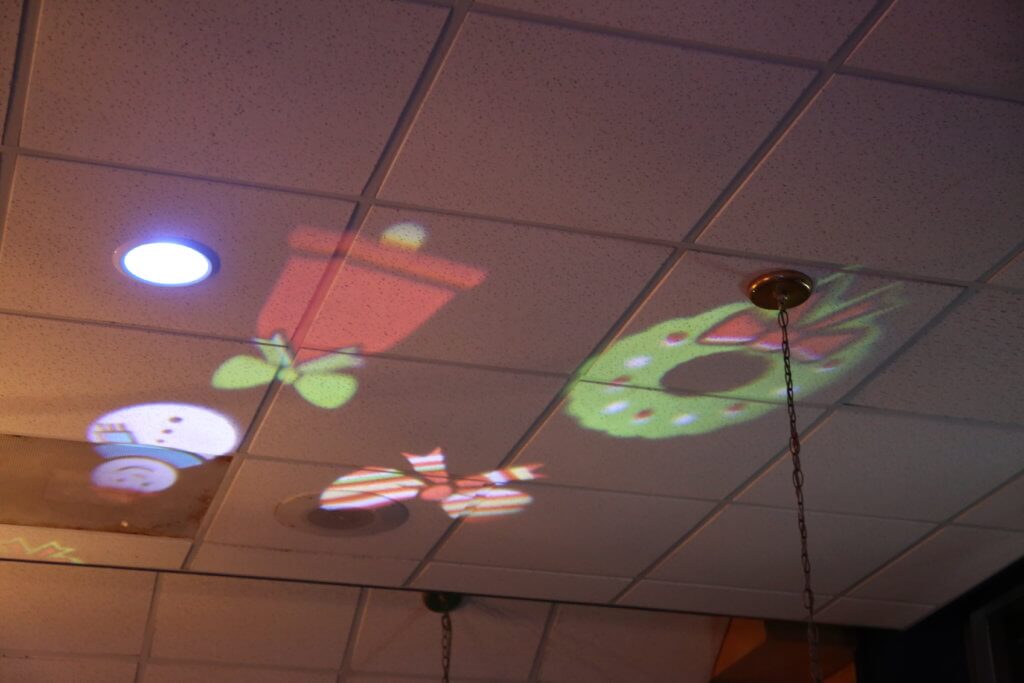 Check out the view from my DJ booth.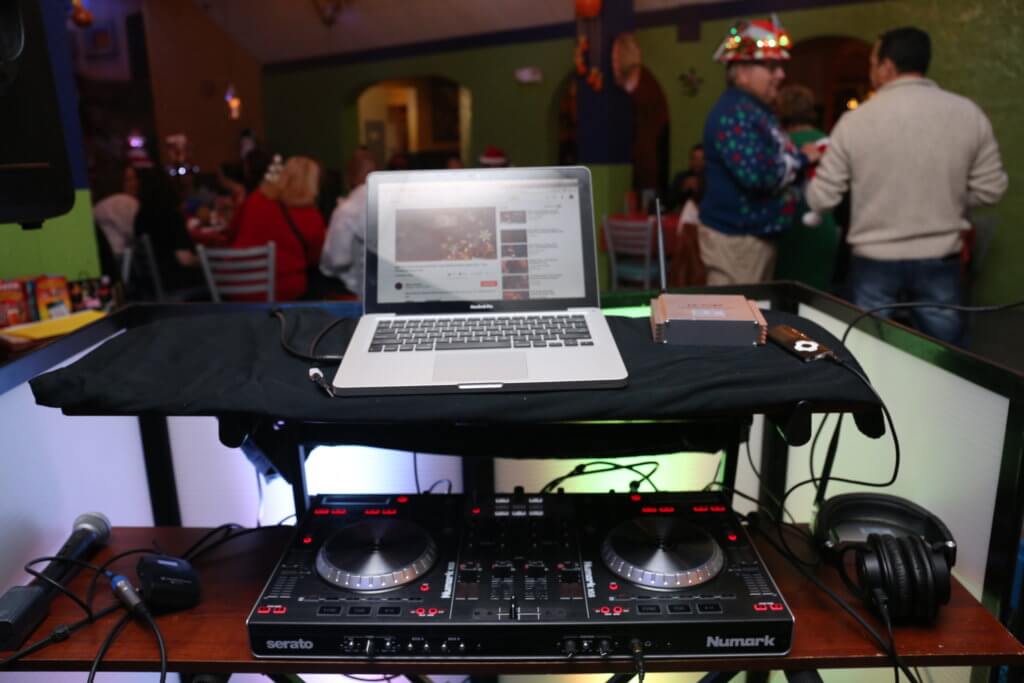 One of the coolest things about the party is they had a silent disco. A silent disco is when the DJ plays music through a transmitter and the crowd listens to the music via headphones. Silent discos are gaining in popularity, with one of the most common uses being for outdoor concerts after they have to shut down the music at night time because of noise ordinances. In this case, it was a mixed crowd so they rented a system that enables the DJ to transmit 3 different playlists. They chose to have a top 40, latin, and an oldies playlist playing. All while I played Christmas music through my speakers.
Here's the transmitter used to transmit the music to the headphones.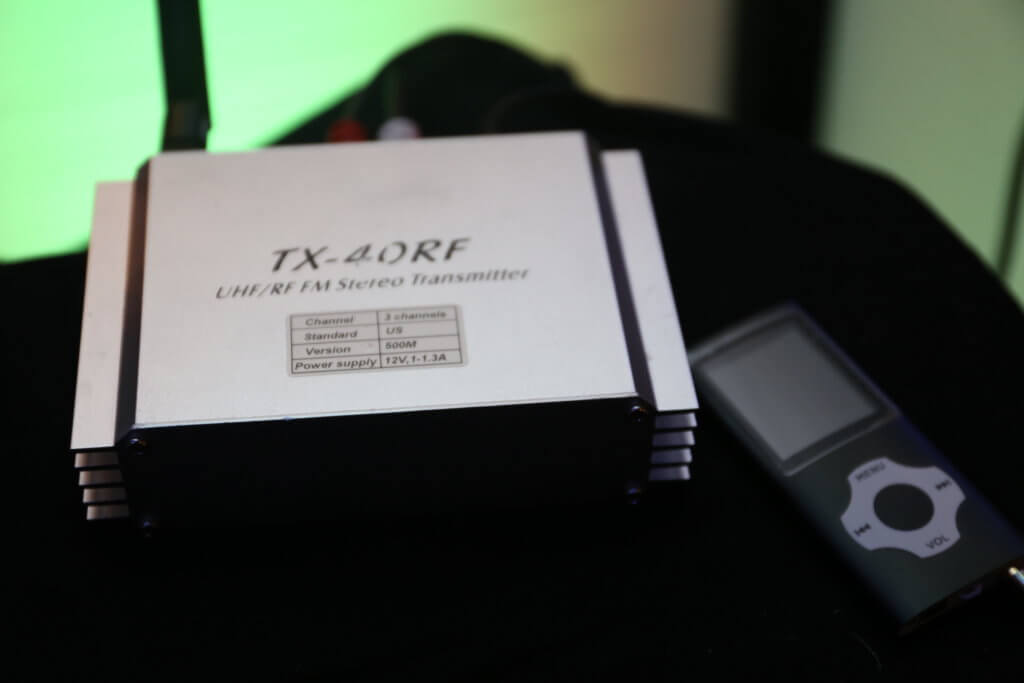 This is the bin of headphones. I've never seen so many headphones in my life!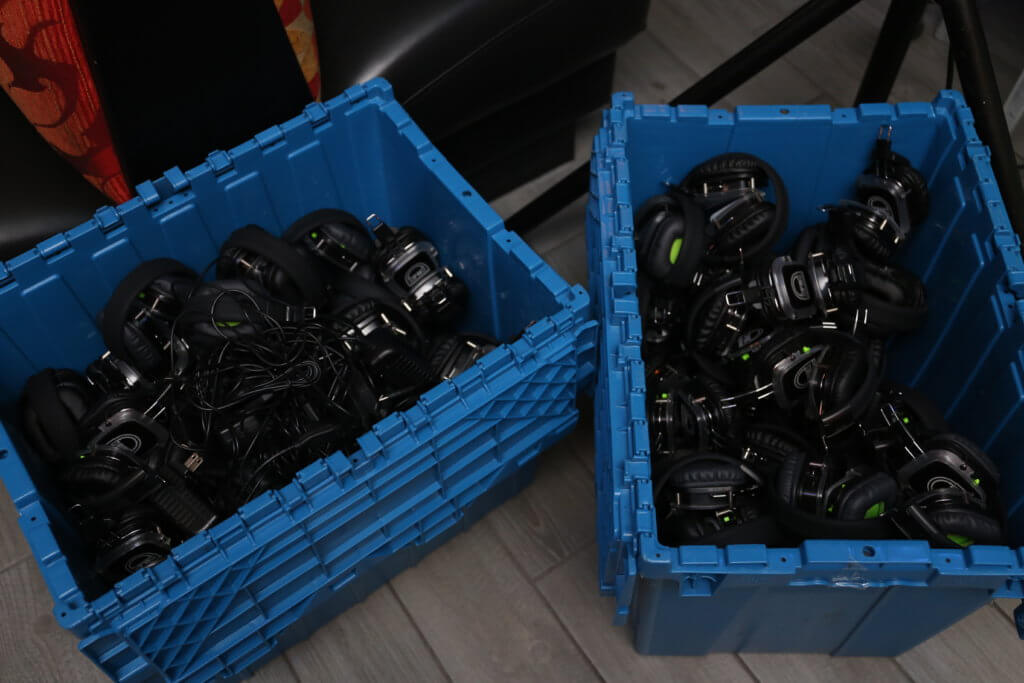 Guests had to sign out on the headphones.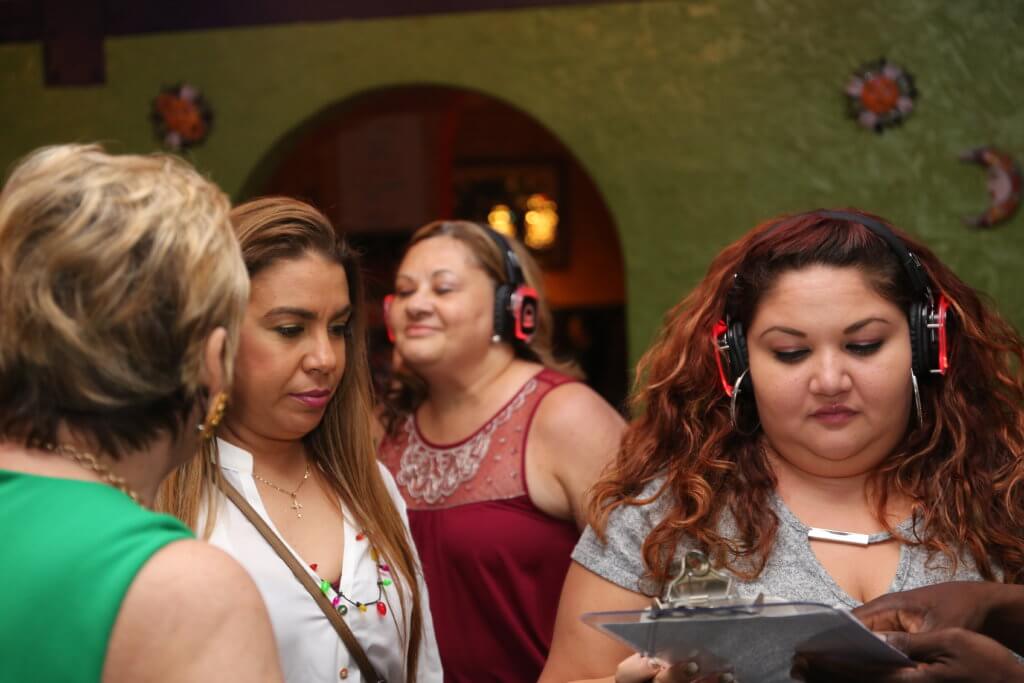 Each headset had 3 different channels so that listeners had 3 different genres of music to choose from. I created a playlist of Latin music, Top 40, and Oldies.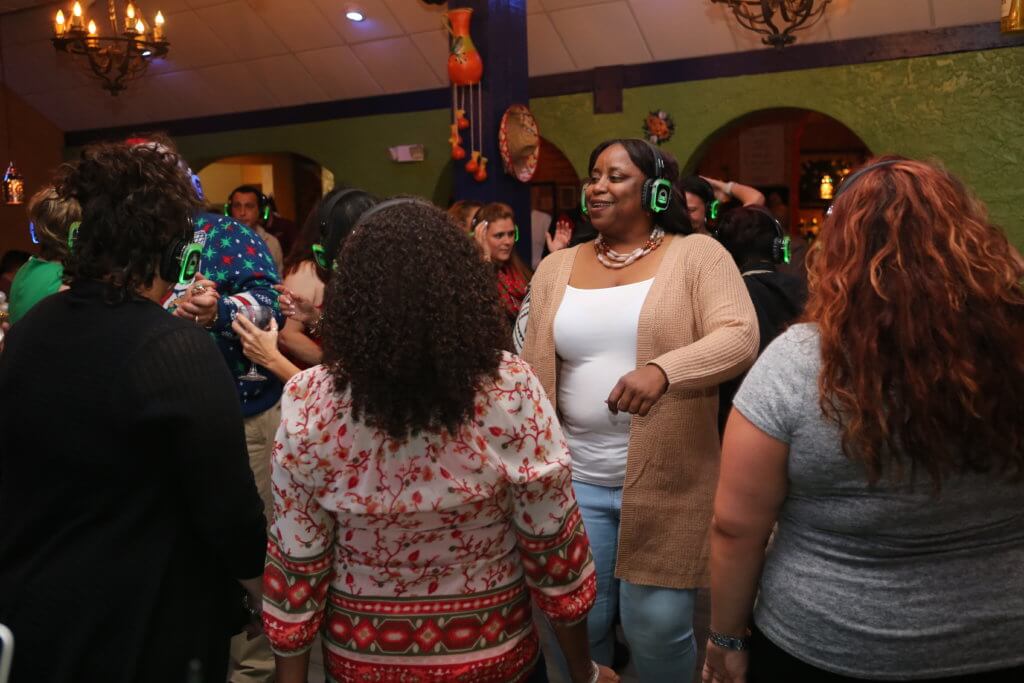 The headphones light up different colors, depending on which channel was playing. For example, the headphones turned green when Top 40 was playing.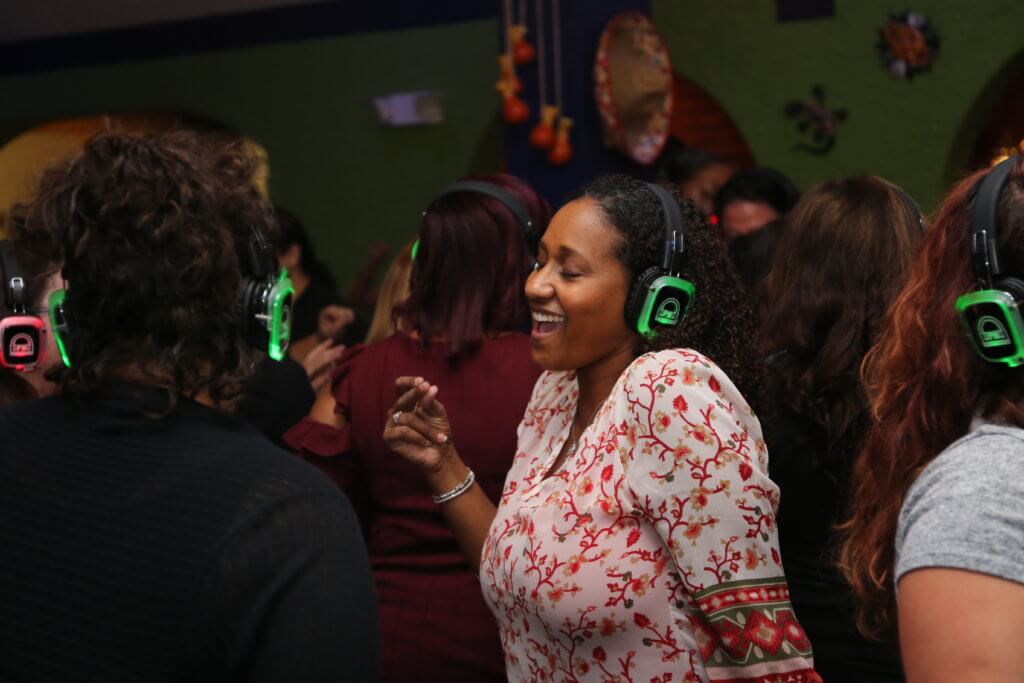 The headphones were red when they were listening to Latin music.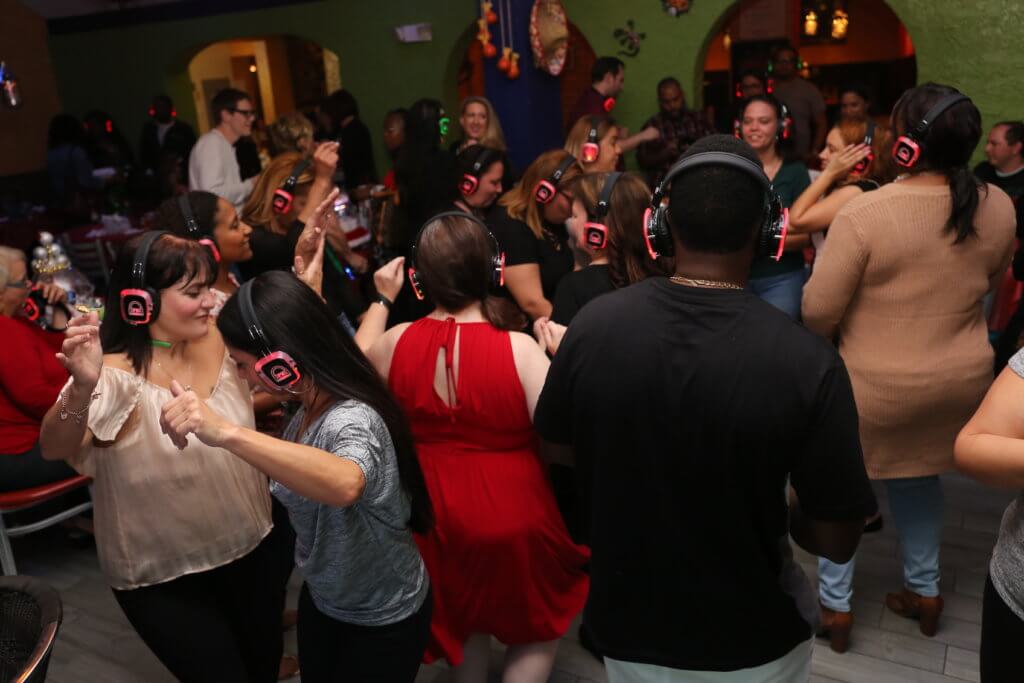 I had fun and they did too.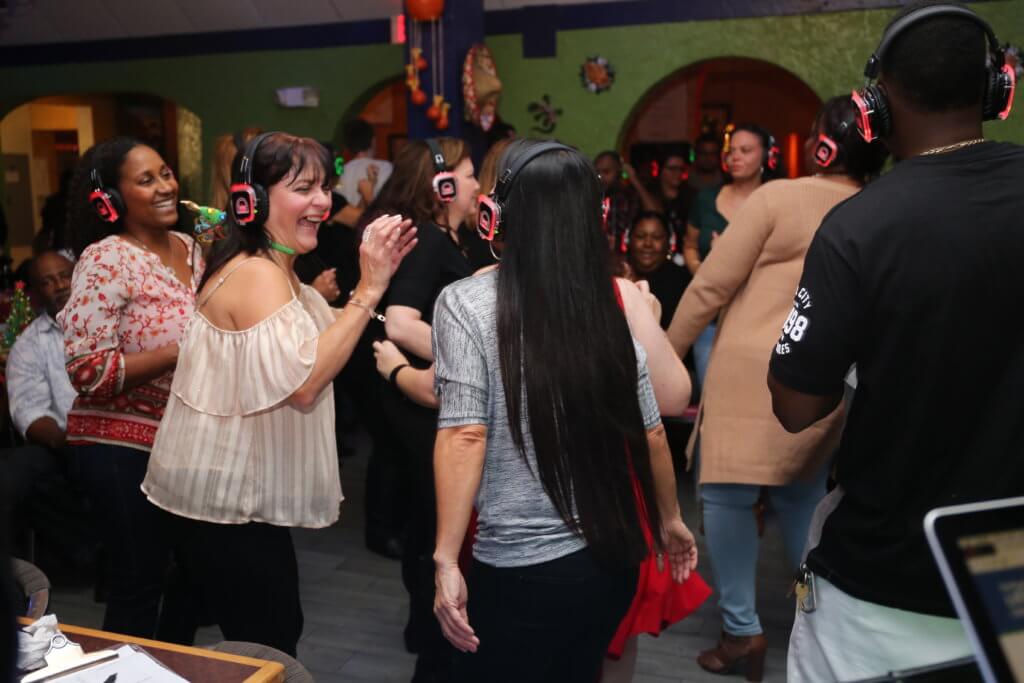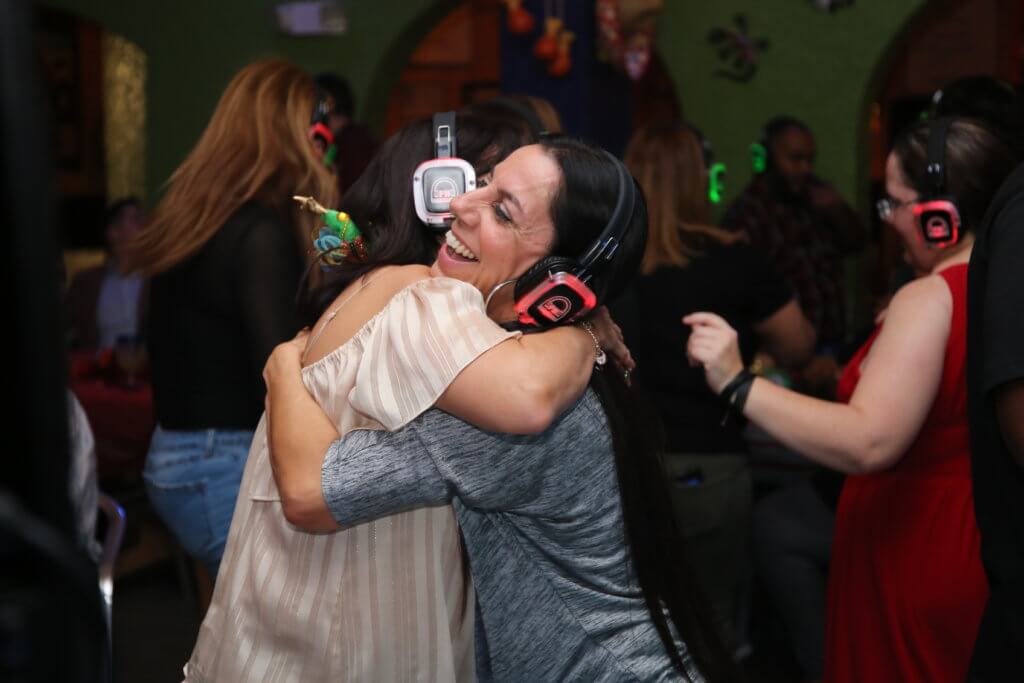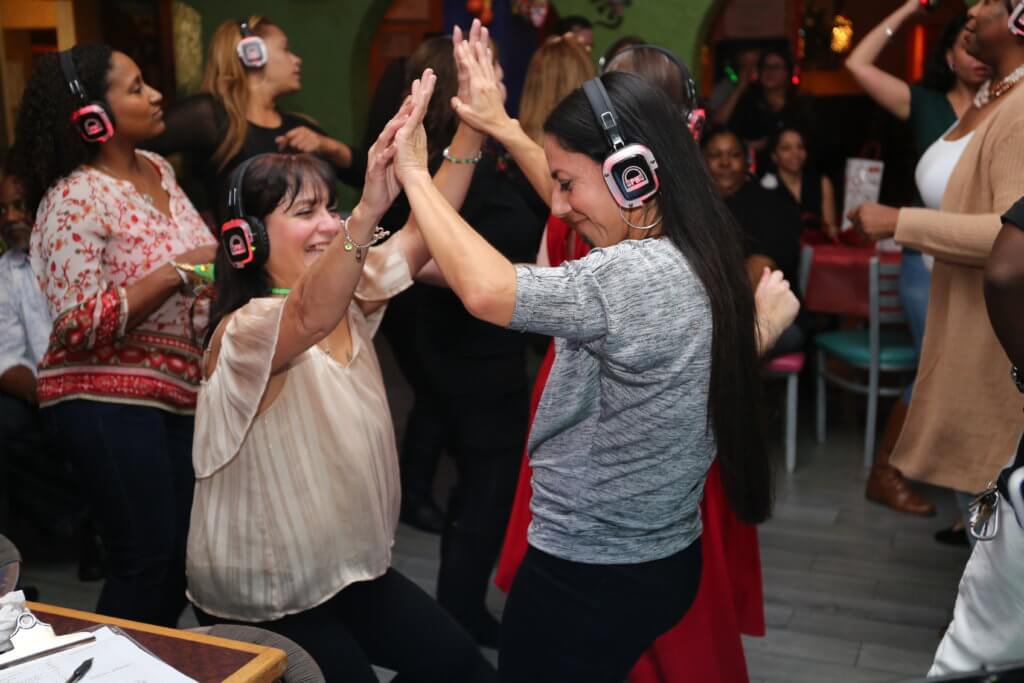 Check out another Christmas Party we did at Lake Nona Golf & Country Club!
(Visited 7 times, 1 visits today)